Welcome to Sunny Day Care
SUNNY CHILDREN LONDON LTD is registered with Newham council and Ofsted. We have achieved "Outstanding" rating from the most recent inspection.
Our unique cycle of learning is designed to take advantage of every child's attention and learn from an enriched environment.
From the manager
I am delighted to welcome you to Sunny Day Care and I strongly encourage you to come and see us for yourself.
We are diverse, kind and friendly community where children grow in challenging, enabling and inspiring environment.
Lifelong Learning begins
We consider each child to have unique potential to offer the world. We are passionate to develop that potential through love, protection, independence, imagination and creativity.
Happiness first
We believe that there are NOT naughty children but there are bored children.
Whole child approach
Respect
Relationship
Freedom with guidance
Creativity
Close to Nature
Unity and diversity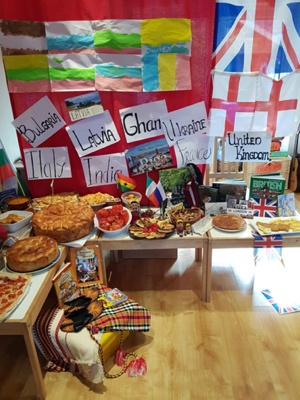 Freedom for the whole body and mind
"PLAY IS THE HIGHEST LEVEL OF CHILD DEVELOPMENT. IT IS THE SPONTANEOUS EXPRESSION OF THOUGHT AND FEELING-AN EXPRESSION WHICH (THEIR) INNER LIFE REQUIRES"
Froebel